SLIP AND FALL INJURY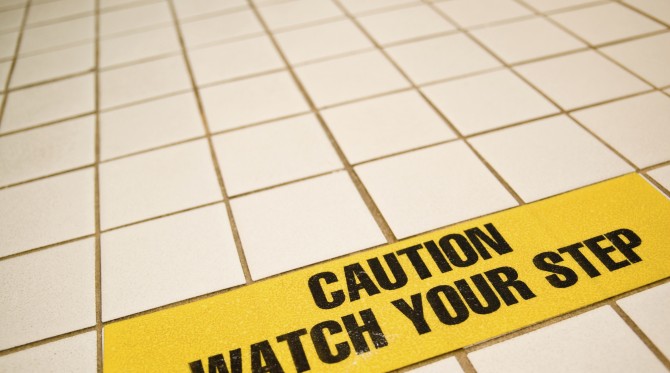 If you or a loved one has been injured on someone's property, let us help you.
When property owners fail to keep their premises safe from hazardous conditions, people may slip, trip, or fall resulting in significant, and sometimes permanent, injury. Injuries from falls can be more serious and extensive than those sustained in vehicle accidents. This is so because most vehicles are equipped with safety devices to protect occupants from injury in the event of a collision. In most instances, there are no safety devices to protect against injury when people are caused to fall.
Most property owners have a duty to reasonably maintain their property and adjacent sidewalks free of unreasonably dangerous conditions. When they do not, property owners may be liable for injuries caused by any dangerous condition on their property.
At Schorr Law Firm we are ready to help you get the compensation you deserve if you have been negligently injured on someone's property.
The statistics are chilling – every hour in the United States there are believed to be over 11,000 disabling accidents including:
Automobile Accidents
Slip and Fall Accidents
Truck Accidents
Nursing Home Neglect and Negligence
Construction Site Accidents
Unsafe Foods, Untested Products
Burns, Assaults, and Poisoning
Premises Liability Accidents Can Also Include Private Properties, Like Someone's Home
and can include injuries caused by:
Toxic Exposure
Animal Attacks
Swimming Pool Accidents
Broken Sidewalks
Electronics
Many Serious Injuries Can Occur if You Slip, Trip, or Fall
Most slip and falls or trip and falls happen in commercial settings, such as grocery stores, drug stores, office buildings, construction sites, gas stations and malls. Common causes of slips, trips, or falls include:
Cracked or Broken Sidewalks
Damaged Steps or Floors
Inadequate Lighting
Sudden Unmarked Changes in Floor Elevation
Slippery Substances Left in an Area Where People Walk
Property Owners Have a Duty
Property owners have a duty to maintain their property responsibly, and to correct and/or warn of hazardous conditions. Dangerous or defective conditions may be large or small, temporary or permanent. We have handled countless slip and fall and trip and fall or premises liability personal injury claims for our clients over the years. We know how to maximize results on behalf of our injured clients. When you enlist our services, we will fight to get you the compensation you deserve! The laws in Texas for property injury claims create a difficult burden of proof for claimants. Make sure you choose a lawyer familiar with the laws and experienced in premises liability cases.
Some injury claims may involve property owned or operated by a governmental entity that requires a statutory notice to be completed and forwarded to the appropriate entity within a specified amount of time. Therefore, it is important to act quickly after being injured on property to make certain that any required notices are timely filed. Any failure to timely file a statutorily required notice may result in a claim being permanently barred.
Please contact us so that we can start helping you today!
If you have been involved in an injury producing event, contact us for a free consultation with one of our lawyers so that your rights can be explained and protected.