PERSONAL INJURY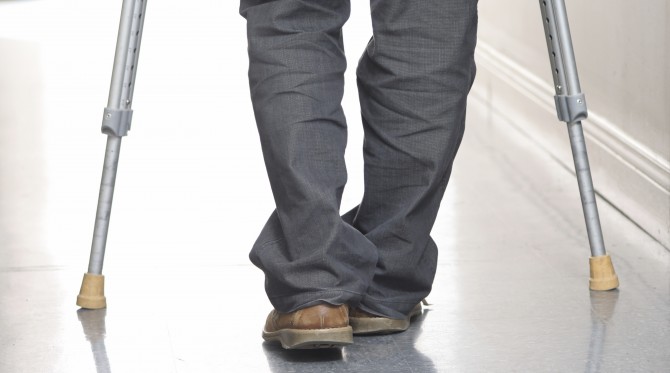 What is Personal Injury?
Defined as an injury to the body or mind, a personal injury can be caused on purpose (such as an assault) or may occur due to another party's negligence (such as an auto accident or a property owner's failure to provide safe walkways for pedestrians).
Have You Been Injured?
The statistics are chilling – every hour in the United States there are believed to be over 11,000 disabling accidents including:
Construction Site Accidents
Unsafe Foods, Untested Products
Burns, Assaults, and Poisoning
Do You Have a Case?
Aside from receiving the best medical care possible, what can you do if you become the victim of personal injury? The answer is simple – fight back. The lawyers of Schorr Law Firm will help you in your fight to achieve a favorable jury verdict or a generous settlement to help pay for your personal injury damages. The laws of the State of Texas give personal injury victims a limited amount of time to seek justice by filing a personal injury lawsuit, so don't delay action.
Let Schorr Law Firm Help You
Interested in your Free Consultation? Call our experienced personal injury lawyers today at 1-866-9 DFW LAW.
If you have sustained an injury through the negligent acts or omissions of another, the insurance companies and big corporations already have their lawyers working on your case. You should take immediate action too.
At Schorr Law Firm, we have helped hundreds of families from numerous counties within the state of Texas cope with the effects of significant life altering injuries, or the loss of a loved one due to the negligence of a third party. When determined necessary, we have retained highly trained and experienced experts to help us investigate and prosecute our client's claims. We protect the rights of our clients, use our strength, service and success to obtain results for our clients.
Please contact us today for your Free Case Evaluation.
Schorr Law firm, P.C. is located in Garland, Texas and represents clients from throughout the DFW Metroplex and the State of Texas in personal injury, medical malpractice and wrongful death claims. The firm's geographical practice area includes Dallas County, Tarrant County, Collin County, Rockwall County, and Denton County as well as cities such as Richardson, Plano, Garland, Mesquite, McKinney, Frisco, Coppell, Denton, Grand Prairie, Irving, DeSoto, Duncanville, Allen, Lewisville, Rowlett, Carrollton, Lancaster, Hutchins, Terrell, Greenville, Royse City, Fort Worth, Arlington, Hurst, Euless, Bedford, Allen, Plano, Cedar Hill, and Rockwall.
---
Personal Injury Q&A
Q. What is personal injury?
A. Personal injury is a term generally used in the legal profession to describe an injury to the body, mind or emotions, as opposed to an injury to property. The term is most commonly used to refer to a type of civil claim and/or lawsuit alleging that an injury has been caused by the negligence or wrongful acts of another. Although there are many different types of personal injury claims, some of the most common are road traffic accidents, accidents caused by dangerous conditions on property like tripping and falling hazards, boating accidents, electrocution accidents and defective product accidents. The term Personal Injury may also refer to medical malpractice and wrongful death claims.
Q. I have been injured, do I have a case?
A. In any situation where a legal issue may be involved, the most prudent thing to do is contact an attorney and get a professional opinion about your rights..
Q. I'm a working person, how can I afford an attorney?
A. In most Personal Injury cases an attorney will accept an injured person's case on a contingent fee basis.
Q. What is a contingent fee?
A. A fee is contingent when it is conditioned upon the attorney's successful resolution of the injured person's case. This contingency arrangement is often referred to in advertisements as: "No fee unless you collect money," or something similar. A contingent fee is paid as a percentage of your monetary recovery (either settlement or court award). In most contingency fee arrangements, there is no charge for a consultation. In most consultations, an injured person's legal questions will be answered, and there is usually no obligation on the injured person's part in exchange for the consultation.Schorr Law Firm never charges an attorney fee for a Personal Injury case unless we obtain a recovery for our client. Our fee is a percentage of the recovery and if a recovery is not made, the client owes Schorr Law Firm nothing. Additionally, Schorr Law Firm does not charge a fee to help clients settle their property damage claims, if any. The contingency fee is calculated based in the gross recovery. Schorr Law Firm will advance the costs of your case, and will recover the costs only if there is a successful settlement or verdict. You will be required to pay the firm for costs only when you get a recovery by settlement or verdict – and the costs will come out of your recovery.
Q. How long will it take to settle my claim?
A. There is no set answer. All cases are different. The more complex the case, and/or the more serious the injuries, and/or the more money at stake for the parties involved, the longer it will take. Every person's injuries and claims are unique, every incident has its own set of facts, and many unforseen issues can arise in any claim or case. Therefore, every case is different and it is impossible to for anyone to determine how long a case will take to settle, if ever. Sometimes injury claims don't settle. In those cases it may be necessary to file a lawsuit. Lawsuits can take months or years to resolve.
Q. What is the value of my claim?
A. Until all the information concerning your injuries is available, and all the facts of your case are known, the value of your case is unknown. Even after all the information and facts are known, an attorney can only estimate what your case may be worth. Attorneys are prohibited from promising that they will obtain a certain amount of money for a claim. If an attorney promises you that he or she will win a certain amount of money for your case, seek out another attorney immediately. It is an ethical violation for an attorney to predict the outcome of a case as an inducement to you to become a client.
Please contact us so that we can start helping you today!